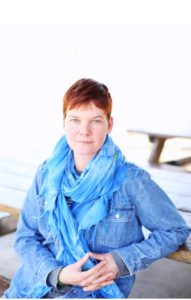 Maike Singelmann is a graduate of the Victoria Stilwell Academy for Dog Training and Behavior. In this comprehensive program she had the opportunity to learn from industry experts in dog training, canine behavior, development and cognition, body language and communication, as well as learning theory for both dogs and humans.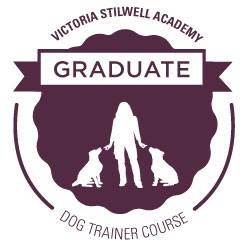 Maike also holds a Master's degree in Education and has been a dog walker and pet sitter for over a decade. She has worked with problem dogs in the home and has trained both dogs and horses for years.
As secretary and active member of the North American Teckel Club (NATC) Maike breeds and shows DTK registered miniature longhair dachshunds.
Her own dogs have gone through training in a variety of disciplines including K9 nose works, BHP, tracking, fly ball, obedience, barn hunt/Earth dog and therapeutic work in senior living facilities. These endeavors keep Maike continuously exploring and growing as a person and trainer.
In her free time she has volunteered at the University of Pennsylvania Working Dog Center, Best Friends Animal Sanctuary, Brandywine Valley SPCA, and several rescue organizations that transport dogs out of kill shelters into foster homes.
Maike's training style focuses on positive reinforcement as she enjoys seeing dogs and their humans build a bond based on cooperation and trust.
Maike's training philosophy
"The animal behavior aspect of dog training is most interesting to me because I believe that taking the time to read and understand the world from your dog's point of view is the key to effective communication and training, and can ultimately bring people closer to living in true harmony with their canine companions."