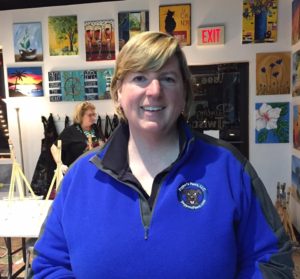 Pepper's Paws Head Trainer, Deb Murray, is a CPDT-KA Certified Dog Trainer . She graduated with Distinction from Catch Canine Trainer's Academy and is CTA Certified Dog Trainer (CCDT). Deb has extensive experience working with rescue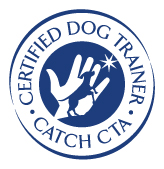 and shelter dogs and has 4 rescue dogs of her own. She teaches classes for To Love a Canine Rescue, has taught classes at shelters, has also assisted other local dog training organizations, and is the training partner for Dogtopia of Chester Springs.
Deb's specialities are helping dogs adjust to new homes, getting puppies started on the right training path with their new families, basic manners training, and resolving nuisance behaviors. Deb's clients love to work with her because she makes training fun and she gets results too!
Deb is an AKC Evaluator for Canine Good Citizen tests and AKC S.T.A.R. Puppy classes. She is also a registered Instructor and Evalutor for the C.L.A.S.S. Program and a DogNostics Fun Scent Games Accredited Instructor. Always an active learner, Deb is Professional Member of Association for Professional Dog Trainers and a Supporting Member of the Internal Association of Animal Behavior Consultants.
She is a National Academy of Sports Medicine (NASM) Certified Personal Trainer and  K9 Fit Club Certified Trainer. Our newest service, Leash Your Workout, is a great way for you to get more active and exercise with your dog. Our Walk It Off Program is a great way to get started walking with your dog!
A dog lover herself, Deb understands that sometimes we love our dogs, but we aren't proud of their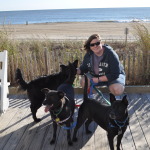 behavior. Deb's goal for each and every client is for them to proud of the dog they love!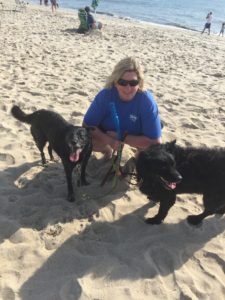 Ready to start training with Deb? Let's get started! You can contact us at info@pepperspaws.com or (484) 574-0618