Canine Adventures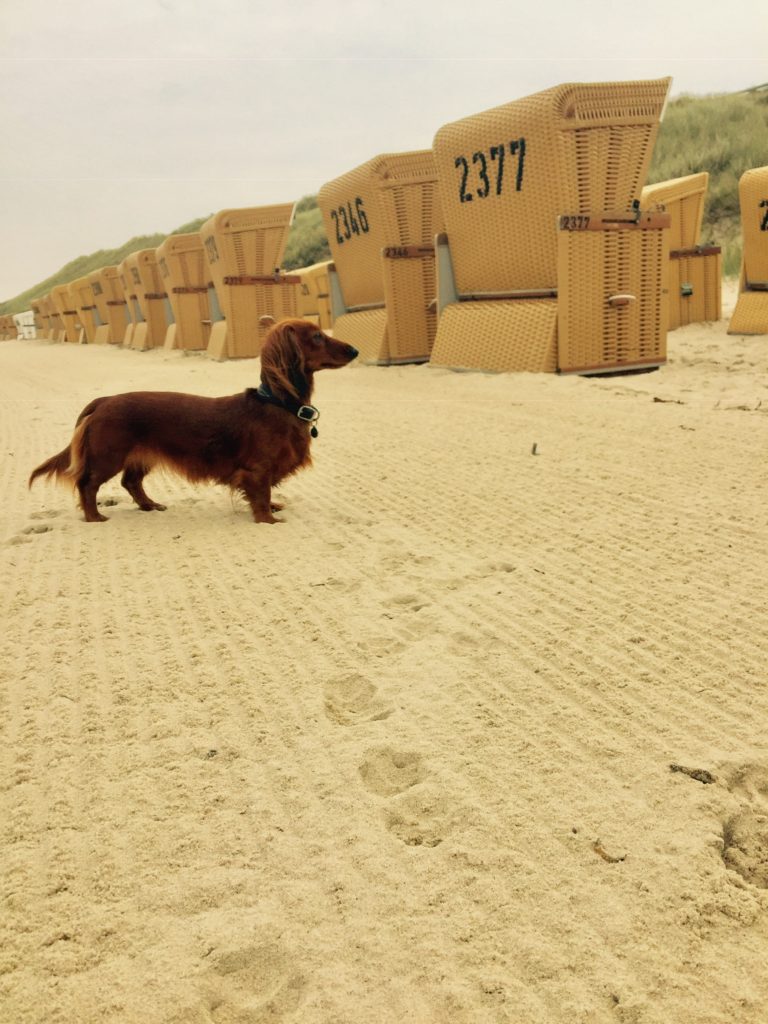 If you could travel anywhere with your dog, where would you go? As dog people, many of us value quality time spent in the company of our furry best friends. I love to travel and choose to take my miniature dachshunds Lucy and Ruby with me when I go. Collectively, my dogs have been to California, New Mexico, Germany, Utah, Virginia, Maine, Georgia, Denmark and many places in between. They are the best co-pilots anyone could ask for and their presence enriches my travel experience without fail. If any of you are considering hitting the road with your dogs, there are two behaviors you should teach your dog before you go.
Training Tip: Go to Mat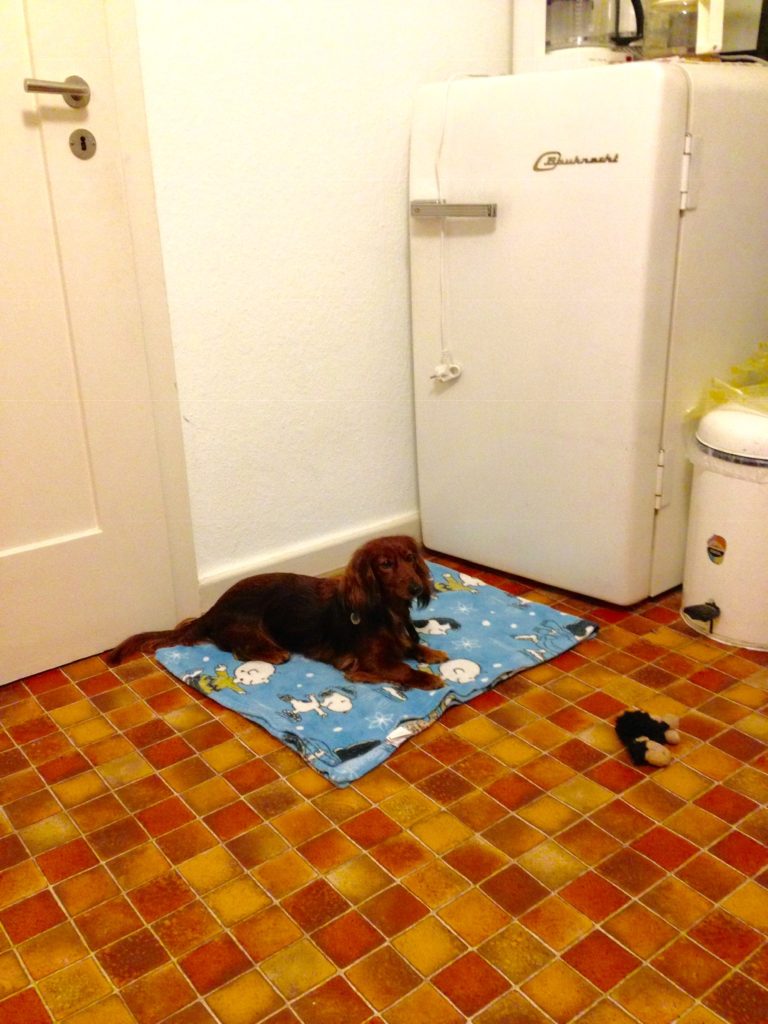 I have found that the most useful skill to teach your dog for travel is a solid Go to Mat cue (see handout attached). This skill is beneficial because it allows you to settle your dog just about anywhere. I have used it in restaurants overseas, traveling on crowded planes, or simply when I want to enjoy a meal without being mugged for food by my long and low criminals. It gives my dogs a job that occasionally yields a reward and the end result is a well-behaved dog that is welcome and appreciated wherever it shows up. Even dachshunds can occasionally turn on the listening ears if you make it worth their while.
Training Tip: Crate Training
Crate training is another essential travel skill for any dog. In everyday life a crate can be a useful management tool for you and a safe space for your dog. In an emergency situation it can potentially save your dog's life. Imagine a house fire or an evacuation scenario: a rescuer could easily remove a terrified dog in a crate, whereas a terrified loose dog could dash out the door and end up lost or overlooked under the bed. When traveling with your dog, a crate can provide a home away from home. My Lucy loves her travel bag. It is a familiar and safe place for her no matter how crazy her surroundings may get. She retreats to it on her own when the travel hubbub gets too much. She uses it to nap in in unfamiliar locations (hotel rooms, trains, planes, restaurants, other people's homes, etc.)
Final Thoughts
Overall, remember that travel is stressful on any organism. If you do choose to take your dog along on your travels, it is your responsibility to be aware of how your dog experiences his or her world in the moment. Be prepared to make adjustments in order to keep their stress at manageable levels. This means packing and training a toolbox of skills that you can resort to. For example: teach your dog to be comfortable in a variety of settings and situations ahead of time using mindful socialization. Try not to overwhelm your dog with new experiences. Keep each new experience safe, fun, and positive for your dog.
I like to use hunting games to keep Ruby's little brain entertained during down times. I am also always very aware that Lucy needs her bag to feel safe. Know your dog and come up with a simple list of his or her favorite activities. If your dog is well exercised ahead of travel and has everything he or she needs in order to feel secure, the trip will be as enjoyable for your canine as it is for you.
Pepper's Paws, LLC provides in home dog training for basic manners, behavior problems, and fear aggression in Rehoboth Beach, DE and surrounding towns. We also offer Zoom private lessons for people not in our service area. 
Post by Maike Singelmann