Finding a Dog Trainer
Where to find a dog trainer
There are many ways to find a dog trainer. You can ask your vet for recommendations. Neighbors and friends may have used a trainer in the past and will recommend him or her. You can ask your Facebook network. Or you can do a Google search. You can also search leading industry group websites for dog trainers. All of these sources will yield dog trainer or dog training company names.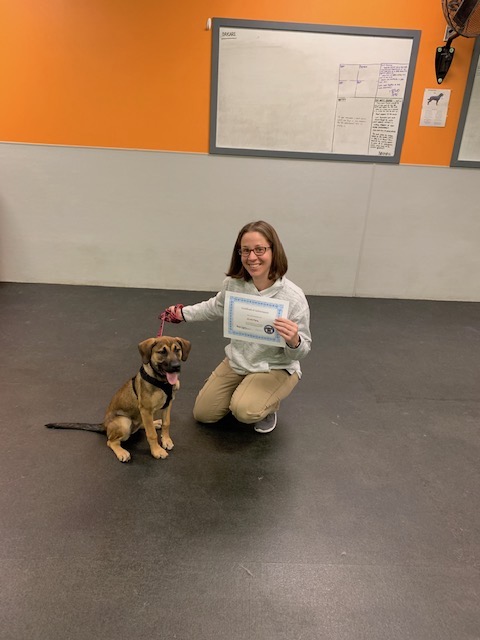 We recommend you first do these two dog training industry websites: www.APDT.com and www.petprofessionalguild.com. When searching on APDT.com, we recommend you limit your search to certified trainers. This ensures that you hire someone who has taken the extra step of obtaining a certification. This shows their understanding of learning theory and also that they have experience (hundreds of hours of hands on experience are required to sit for most certification exams).
If you have a fearful dog, www.fearfreepets.com will gives you names of trainers who have a certification in fear free training. This training is focused on helping pets feel safer at the vet and being handled by the vet and grooming professionals.
Dog training is unregulated industry. Literally anyone can put out a shingle that says they are a dog trainer. Certifications do not a guarantee that the trainer is excellent. They are a great step toward proving competency and dedication to the profession, hundreds of hours of documented experience, and that the trainer has a solid grasp of important topics like learning theory, and in most cases science-based training techniques.
How to know a trainer is good fit
Once you have some dog trainer names, contact the dog trainers and see how they respond. Do they answer the phone when you call? Do they respond to your email in a timely manner? Are they willing to talk with you for a few minutes? Yes' or no's to these questions don't mean the trainer is good or bad, but they should give you a feel for whether or not you want to work with him or her. If a scheduling office answers the phone, are you able to talk with the trainer before they come to your house or you go to their class?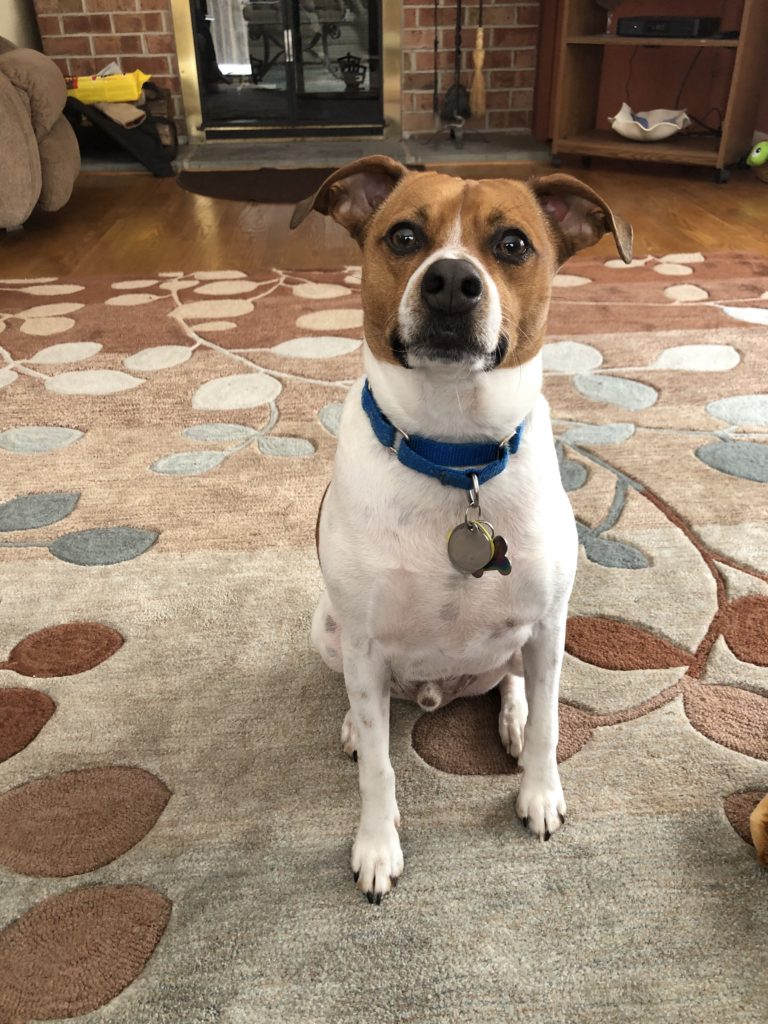 We find that, at minimum, a quick chat or email exchange is the best way to get started in relationship with a dog trainer. This is a person that you are going to trust with your dog, and that will need to teach you as well. If your personalities do not mesh, or you are uncomfortable with how they talk to you, it can make learning difficult for you.
Bottom line: you (and ideally your dog) should feel comfortable with the dog trainer. Don't just hire the first person to answer the phone, there may be a reason they are the easiest to reach.
What to ask prospective dog trainers
When you are interviewing your prospective trainer, here are some great questions to ask: What methods and tools does the trainer use to train dogs? What does the dog trainer do when a dog does something he/she doesn't like? What type of rewards does the dog trainer you use? How many times does the dog training class meet, or how many private lessons are included in the program? What certifications does the dog trainer have? How long has the dog trainer been a trainer? Does the dog trainer have references? (either on line success stories or clients who you can talk with?)
Not all dog trainers have clients you can call. We generally don't offer up client names because it would involve a lot of back and forth between the existing client, us, and the new client. We do have lots of Google and Facebook review and success stories on our website. Because our primary referral partners are dog rescues and vets, we rarely get asked for other references. Make sure to ask the dog trainer how much the training will cost. If they won't quote a price – at least a ball park figure – over the phone, I would move on.
Deciding who to hire
At the end of the conversation, ask yourself "Did I enjoy talking with that dog trainer? I am OK with all of the answers to my questions – especially about what they do in training and how they get behavior?" If the answer is not a certain "yes!", keep interviewing other dog trainers. It is imperative that you are comfortable with the dog trainer and the dog trainer's methods.
Different Venues for Dog Training
Group Dog Training Classes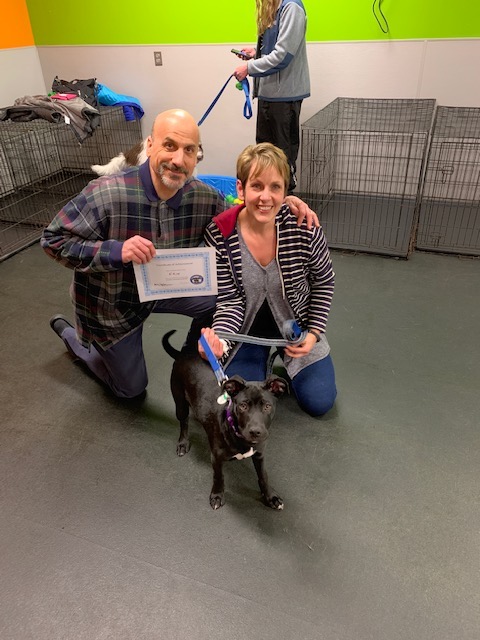 Group dog training classes are typically help in a facility of some sort. The facility may be a pet supply store, dog daycare or boarding business, vet office, or stand alone training business. Group dog training classes typically meet 4-8 times for a set fee. Fees vary by location, but generally fall into $25-50 average per class meeting. Group dog training classes can be effective for learning basic commands (sit, lay down, come, stay, leash walking). Classes are usually not recommended for dogs with fear issues, severe dog reactivity, or aggression towards people or dogs. They are also less effective for things that only happen in the home. Chasing the pet cat, house training, and separation anxiety are good best handled in private lessons.
Private Lessons
Private dog training lessons are the way to go for home-specific challenges. Aggression toward dogs or people should be handled in private lessons. They are also very effective for people who need faster results than group classes. They are also great for people have varying schedules or who can't meet when the group class meets.
Day Training
Day training is where the trainer comes to your home and trains the dog one-on-one. Training happens in the dog's home with owner not home or not always participating. This type of training can be great for leash walking, basic commands, leash reactivity, and more advanced obedience commands. In our day training programs we do several lessons with the owner involved throughout a 2-4 week program. These lessons are called handover lessons. They help the owner build on the progress the trainer is making with the dog. Owner included lessons are typically held every 4-8 lessons.
Board and Train
Board and train is an arrangement where the owner drops the dog off at the trainer's location. The dog lives at the location for a set duration of training. If you decide to go this route, make sure you understand what tools and techniques the trainer will use on your dog. This type of training should also have a handover process for the owner to learn what the dog learned and how to continue the training.
When to start training
The best time to get started on training with a new dog is within the first few weeks the dog is in your home. For puppies, get started within the first few days of getting the puppy. There is no replacement for starting out right with your dog.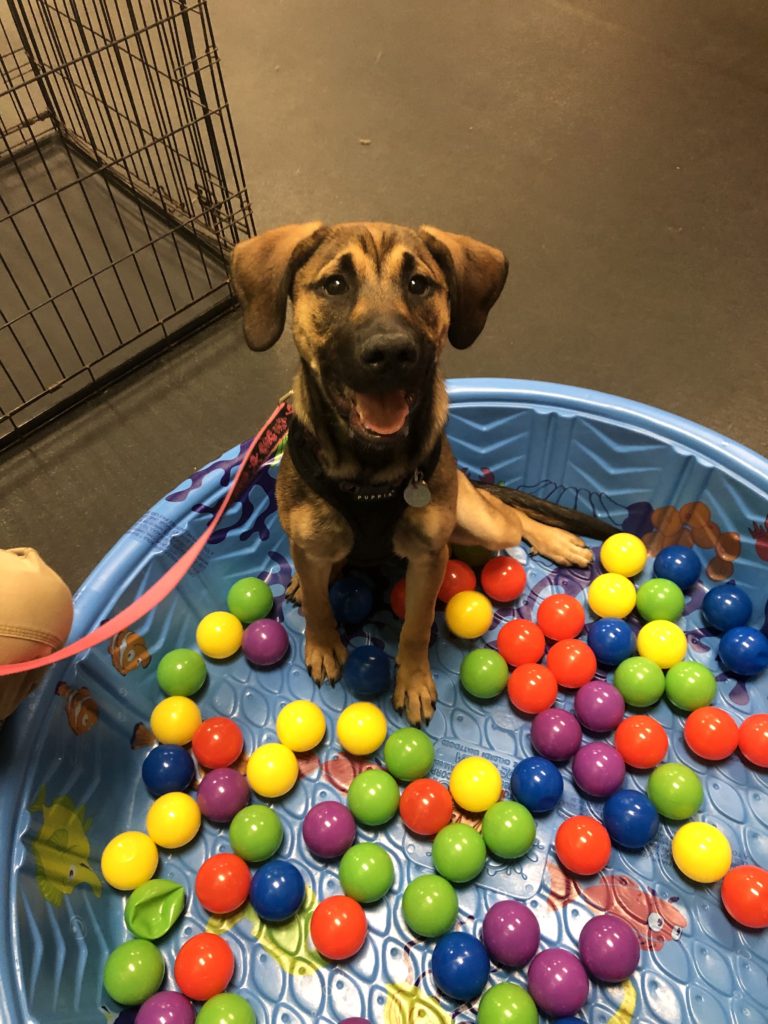 If your dog is starting to show challenging and potentially dangerous behaviors like aggression to people or other dogs, guarding objects, or separation anxiety, contact a trainer right away. These behaviors are unlikely to resolved on their own. Googling or reading about how to resolve these behaviors is not recommend as a replacement for working with a professional.
At the end of day, remember this: doing training with your dog is really about investing in you and your relationship with him or her. Learning how to understand your dog's needs helps you feel more relaxed and comfortable with your dog. Your happiness with your dog is what makes him or her awesome, and you are worth it!
About Pepper's Paws
Pepper's Paws, LLC provides in home dog training for basic manners, behavior problems, and fear aggression in Rehoboth Beach, DE and surrounding towns. We also offer training via Zoom for anyone not in our in home private lessons service area.
Head trainer Deb Murray, is Certified Canine Behavior Consultant (CBCC-KA) and Certified Professional Dog Training (CPDT-KA) by the Certification Council of Professional Dog Trainers, a Fear Free Certified Trainer, an AKC Evaluator, and a Distinguished Graduate and Mentor Trainer for the Catch Canine Academy.